The world of paper crafting now extends far beyond just plain scrapbookin' or card making. Creating homemade party decor is all the rage these days. From banners to party favors to placecards and more. Here's a quick peek at a fun cupcake holder...
These cupcake holders are Boss Kut
Gazelle
files and can be found
HERE
. I simply cut the plain one AND the heart one then layered them together. For the polka dot heart on the bottom, I simply took one of the hearts and flipped it over (double-sided paper!) then adhered it. These are super simple and with my
Gazelle
, I can cut three or four at a time. I am thinking this is what I'll do for the kids' Valentine's parties this year!! I can make some fun little toppers and stick 'em on a toothpick and right into the cupcake. Yep, I think this is it. :)
Today I am doing a craft project with Shelby's class! Remember last month I told you I helped Cody's class make glittery stockings? Well, this month is Shelby's class and we're glittering up snowflakes. Her teacher already has the snowman on the bulletin board so she can add the snowflakes after they dry! Fun times! I'll try to get some pics to share with you!
On another note, I scrapbooked yesterday! Yep, sure did. It seems like it's been forever since I completed a layout. I was creating lots of cards and altered projects and it felt GREAT to get a layout done. I'm not sharing it just yet but don't worry, you'll see it soon enough. ;) See you tomorrow!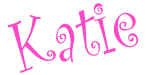 s